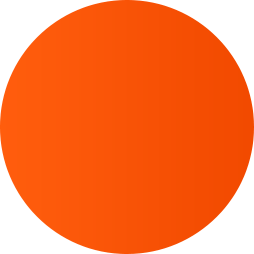 Managed Services
Cisco Cloud Solutions!
CISCO Cloud - Presently, like never before, advanced encounters are up front in any business methodology since they are regularly the differentiator among you and your rivals. They are the association point that can concrete or destroy connections. What's more, with the stakes, this high, all and everybody requires to function as one. Continuously.
Cisco Cloudlock is a cloud-local access security broker (CASB) that encourages you to move to the cloud securely. It secures your cloud clients, information, and applications. Cloudlock's basic, open, and robotized approach utilizes APIs to deal with the dangers in your cloud application environment. With Cloudlock you can all the more effectively battle information penetrates while meeting consistency guidelines.
Intro Video
A typical business contents IT consultancy.
Features and benefits!
Cisco Cloud ACI apprehends business and user intents and interprets them into native policy constructs for applications deployed over various cloud ecosystems.
CISCO
Manage multiple cloud regions and Cisco Cloud Services Routers (CSR) 1000V from a single instance of Cisco Cloud APIC.
Unfold tenant strategies across ACI fabrics around the world both on-premises and in the cloud, provisioning and managing network policies.
Single pane of glass for administration, visibility, monitoring, and troubleshooting across multi-cloud ecosystems.
Transform the application experience
We provide your network with secured, fast and reliable Cloud services, with AA NetConsult. We ensure high network performance and availability.
CISCO
Extend your enterprise network to public and private clouds with the CSR 1000V Series. Offer routing, security, and network management as cloud services with multitenancy.
Multitenancy in any cloud
Infrastructure agnostic
Reduced security risk
Network scalability
Cisco SD-WAN is a secure, cloud-scale architecture. Through the Cisco vManage console, you can quickly establish an SD-WAN overlay fabric to connect data centres, branches, campuses, and colocation facilities to improve network speed, security, and efficiency.
Predictable application exp
Right security, right place
Simplicity at enterprise scale
Optimized choice and control
Cisco Cloudlock is a cloud-native cloud access security broker (CASB) that helps you move to the cloud safely. It protects your cloud users, data, and apps.
User Security
Data Security
App Security
Talk To Us
Need A Complete Guidance & Strategy?